Victory Christian Ministries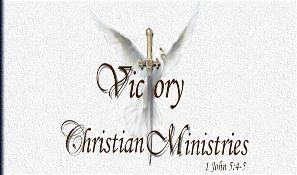 Reverend Victor Burgos, founder of Victory Christian Ministries, ministers in both the Word of God, and in prayer. His prophetic gift will amaze you, encourage you, and challenge you.
VCM has ministered in six different countries to date (Cuba, India, Mexico, New Zealand, Philippines, and Western Samoa). The ministry in these countries included: church services, home visitation, pastoral support, baptisms and seminars.