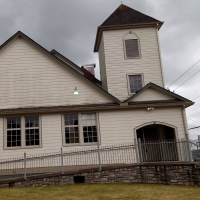 New Building
October 14, 2016
EXCITING NEWS!

We are moving to a new location!
We are purchasing our own church building!

The plan is to move into the building until the sale has closed. Until closing we will still be meeting on Saturday mornings at 10:00am. When we close we will be moving to Sunday mornings at 10:00am. We are so excited to finally have our own church home! There are so many ministry events we have wanted to do, but have been hindered by the lack of facilities to do them.

The address is 618 Puget Street NE, Olympia WA. 98506

Come join us!

Your family and our family
Growing together
Playing together
Worshiping together
THAT'S HARVEST LIFE!
Back